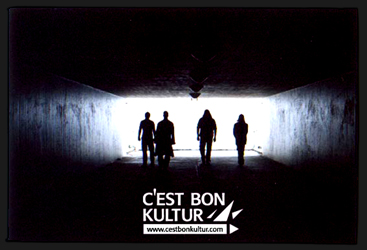 C'est Bon started as a comic book in Sweden in 2001 and has since become an increasingly important part of the swedish comics community.
By the end of 2002 it had evolved into a full blown organisation, arranging exhibitions, release parties and also publishing music CDs and an art book series.
In May 2004, after publishing 11 issues of C'est Bon, the book went through a transformation.
It is now called C'est Bon Anthology, and is an ongoing international anthology comicbook.